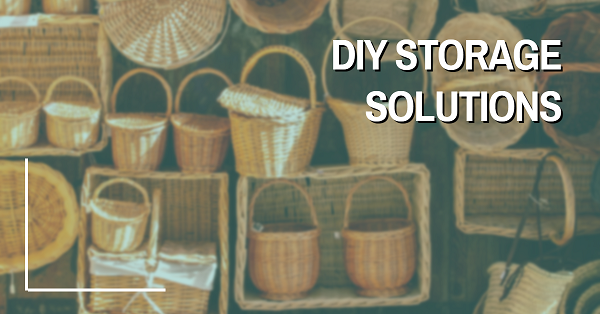 If your home is feeling cramped and cluttered, it might be time to consider some DIY storage ideas. DIY solutions help you save space, stay organized and remain within your budget. Finding the right DIY project can help you shape up your storage space to operate at top efficiency. 
DIY storage table
A bar-height DIY storage table can provide a storage solution and other useful purposes in your kitchen or dining room. This project consists of combining a small bookcase with a tabletop to add a usable surface. Use whatever size or shape of tabletop to fit your personal style, and you'll have a unique, multi-functional piece of furniture.
Stacked bath storage
Simple wooden containers make excellent bathroom storage. One storage idea is to stack crates or containers to make box-style shelves. You can make your container storage free-standing or attach each box to the wall. If you opt for a moveable storage shelf, make sure it has sufficient supports to prevent it from toppling over.
Hidden storage
Another table idea involves using a tablecloth or curtain to hide the storage beneath your table's surface. Simply cut a piece of your chosen fabric to the right size, and attach to the sides using hooks or fabric tape. You can also use fabric tape to make a simple, no-sew hem for a more refined aesthetic.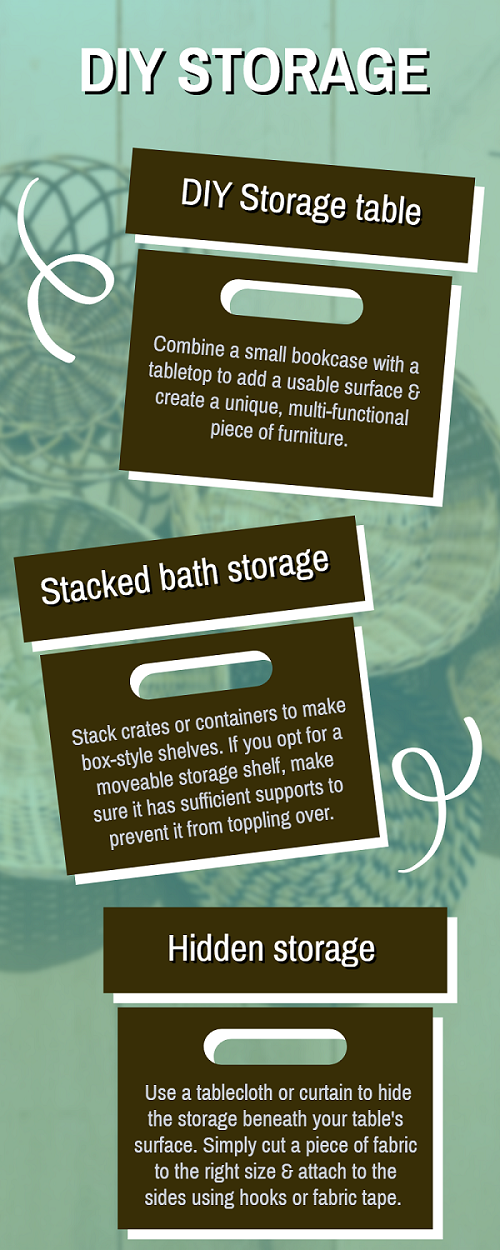 While it often feels like we need more space at home - especially to store things like office supplies and craft supplies - there are plenty of ways to create storage solutions in the space you already have.