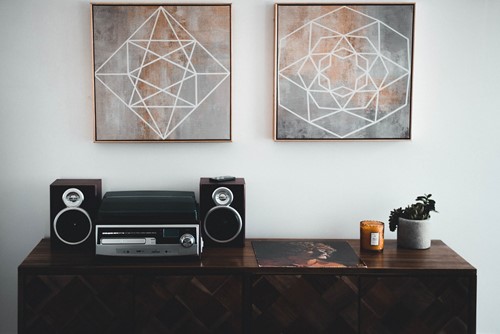 While many think of "modern" interiors as cold and uncomfortable, contemporary design style provides a more comfortable version of the modern aesthetic. Contemporary design is an excellent place to begin if you're interested in finding inspiration for minimalist but welcoming décor. To use this design style in your own home, here are some ideas to help:
Contemporary colors
Color is key to achieving contemporary design in your own space. The main colors used in contemporary design are white, black and neutrals. However, it's important to add in bolder colors through details like accessories, wall décor and textiles. Paint your walls in a basic neutral to give you the freedom of a comfortable but open canvas. Black accents can ground the space and give it depth while maintaining the balance between neutrals and brighter colors lets you stretch your creativity.
Contemporary style furniture
Contemporary furniture is bold but simple. Opt for pieces lacking decoration and embellishment. Choose angular lines and edges rather than curves for your furniture, and be careful not to clutter a space. Less is more in modern interiors, and contemporary design is no exception. This concept applies to patterns and décor as well as your furniture: avoid florals and fringe and stick to structural, basic silhouettes.
Lighting & art
Track and recessed lighting are excellent ways to light a contemporary space. Consider installing indirect lighting in these or other methods to bathe the space in light without glare. You can use spotlights to highlight specific art pieces or other wall décor if you want to encourage focus. However, keeping your light bright but indirect will keep the more contemporary feeling of open simplicity. For finishes and materials, choose natural wood, matte black or metal. If framing art, keep the frames subtle so as to not overshadow the art itself.
These are just a few ways to bring contemporary design into your own home. Use them as a starting point and create a contemporary space unique to your taste and needs.